eBay Promoted Listing module
GET THE MOST OUT OF EBAY PROMOTED CAMPAIGNS WITH THE
NEW PRESTASHOP MODULE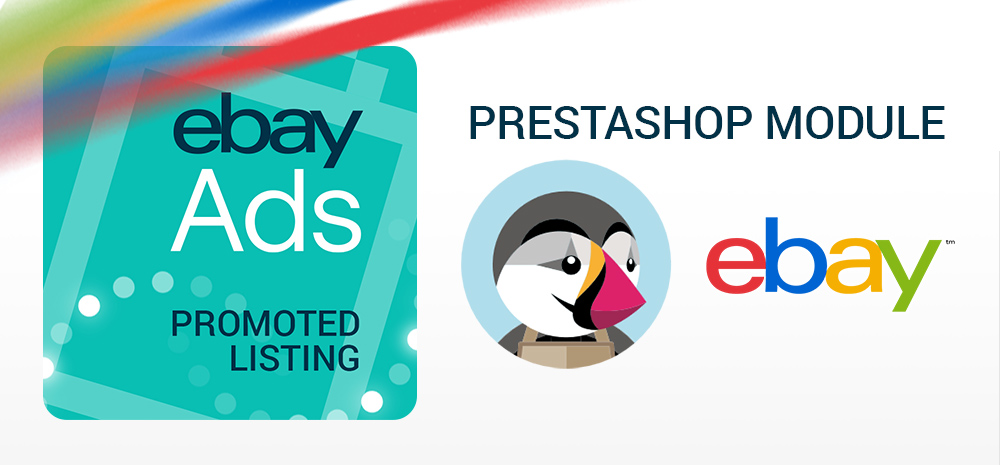 WHAT ARE EBAY PROMOTED LISTINGS?
eBay Promoted Listings are a powerful marketing tool that allows you to increase your visibility by showing your listings in numerous sponsored locations on the eBay network. They are available to Top Sellers and Above Standard sellers with sufficient account activity.
THE BENEFITS
The main advantages of Promoted Listings are:
Increased visibility on the eBay network:

Standard Promoted Listings may appear throughout the eBay sale experience, as well as on eBay partner sites

Pay-for-sale model:

You only pay the sponsorship ad percentage you have chosen when the buyer clicks on your standard promoted ad and purchases your item within 30 days.

Easy to use:

You can launch your campaigns in just a few clicks.

You are always in control:

You decide which items to sponsor and the ad rate percentage. You can always monitor and optimize your campaigns.
More details on eBay website: https://www.ebay.it/spaziovenditori/strumenti/raggiungere-piu-acquirenti/inserzioni-sponsorizzate
CREATE EBAY SPONSORED LISTINGS FROM PRESTASHOP:
The new Prestalia eBay Promoted Listing module is the new professional solution that allows you to easily and accurately create and manage Promoted Listings campaigns on eBay from your Prestashop backoffice , using products on your eBay active catalog.
Thanks to the available options, you will be able to accurately evaluate which products are most suitable to be sponsored by evaluating their marginality and quantity, for example. You will be able to update and edit campaigns by adding or deleting products in minutes without leaving Prestashop.
MAIN ADVANTAGES OF
EBAY PROMOTED LISTING

MODULE:
Easy to setup
Configuration allows you to be online in a couple of minutes.. eBay Promoted Listing offers dedicated options that allows you being in total control of your ads: filters and other essential features.
Link your products
Link your eBay products directly from the module with SKU <-> custom label comparison-> or use the products already connected with Fastbay.
Select and filter
Select the products you wish to include in your campaigns thanks to the advanced filters by categories, manufacturers, suppliers, price and quantity.
Evaluate your price markup
Evaluate your profit margins on your products and decide which ones are most suitable for your sponsored campaigns. Manage the ad rate percentage of the product price or use eBay's suggested percentage if any.
Reports and KPI
Check the statistics and KPI of your campaigns (click, impressions, sales..) without leaving Prestashop.
Quick synchronization
Create, Edit and update your campaigns and sponsored products with just few clicks.
integratED WITH fastbay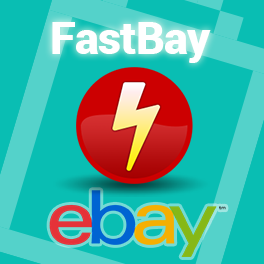 The new eBay Promoted Listing module integrates seamlessly with the
Fastbay
module, which, if installed, allows you to have your entire eBay product catalog detected without any intervention. In case FastBay is not installed, it is still possible to retrieve and link active eBay products by SKU <-> custom label comparison with a dedicated option and use them to create new campaigns.
Screenshot
MINIMUM SYSTEM REQUIREMENTS
Prestashop starting from version:

1.7.+

eBay account with a "Top Seller" / "Above Standard" seller rating and some selling history.
PURCHASE OPTIONS:
Promo
Fastbay + Ebay PL
If you are a new eBay user, by purchasing the bundle you can get the eBay Promoted Listing module for free *1
Promotion is suitable for first 30 users only, until 2023, March 31st. Hurry up!
Add to cart

ALREADY USING FASTBAY?
Manage sponsored listings on eBay with the new "eBay Promoted Listing" module.
If you have Fastbay you will have a Special discount *2
Use this coupon code:
FASTBAY-EBAYPL-GO
Add to cart
EBAY PL MODULE
Easily and accurately create and manage your eBay promoted listings campaigns directly from Prestashop in just a few clicks with the new eBay Promoted Listing module.
Add to cart
* 1 : The promotion is valid for the first 30 customers who want to activate a new eBay account. The bundle includes the FastBay module + the eBay Promoted Listing module for Prestashop. Promotion cannot be combined with other current promotions and discounts. Expires 03/31/2023
* 2 : To access the promotion, you must have an active FastBay license in use.
MORE INFO
Feel free to contact us if you need more details about the new eBay Promoted Listing module.
Contact us